Why Kayaking?
Few activities give the outdoor enthusiast such a varied array of experiences as paddling. Whether you are seeking the heart-stopping exhilaration of a roller coaster or the serenity and peace of getting lost in the moment, you can find your passion in paddling.

General Touring:
This is a very versatile kayak that can cope with many different environments. It is a kayak that will give you a high proficiency of paddle, while being in a position to haul a good deal of gear.
The basic attributes of general touring are stability, manoeuvrability and efficiency. This is the type of kayak you use when heading out for couple of hours paddling, whether its across the bay to your favourite restaurant, a few miles out to sea for a spot of fishing or overnight getaway on a secluded lake. The choice is yours.
Performance Touring:
A good description of performance touring is general touring with more speed. It is the track and glide of the kayak that determine its performance levels coupled with the response of an experienced paddle. Performance boats are slimmer and longer. This greatly increases the proficiency of paddle but at the expense of stability. This lack of stability is then compensated for by the increase of speed. Similar in principle to riding a bike. Balance and maneuverability are aided by a foot controlled rudder system.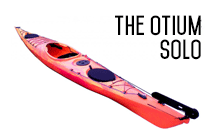 Serious Fun:
The sit on top range is a great introduction for newcomers to kayaking. But more and more it's turning into the kayak of choice for people who just want to have some fun on the water. The sit on top is the versatile boat ever invented. Because of its design, it can be used for mild waves or milky whitewater, for fishing or hunting, for sea paddling or inland waterways. It is the one stop shop kayak for a water enthusiast. It is the seaworthiness and stability that provide the basis for the sit on top, but it is carried out at the expense of efficiency and maneuverability. This, alas, is a price worth paying for fun that result. With durability a major factor in the design, that smile will last for many years to come.
Fishing: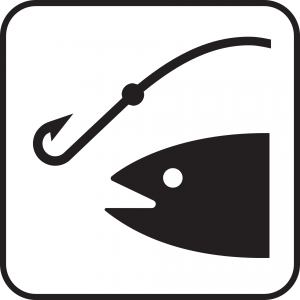 A dedicated fishing craft needs to stable and comfortable, but also must be an efficient kayak to get you to your favoured secret spots. Once there you need to be able to set your lines out with out fear of capsizing and the same goes for when you bring those fish laden lines back in. In a good fishing kayak, you must have a balance of all of the aforementioned but also have the capacity to bring your catch home, so storage is also a necessity. A fishing kayak must also be fit for purpose, so rod holders fore and aft need to be an integral part of the kayak as well as a rudder system to control direction and balance.
Whitewater:
This is a shorter kayak where stability and proficiency of paddle have been replaced with maneuverability. Be it the push of the wave or the rush of the water, the pace of movement is provided by nature. Your paddle has now transformed from a power producing machine to an item of mass maneuver. White water kayaking is a fun but dangerous pastime, taken up by experienced paddlers in need of an adrenalin rush. It is a different type of speed over performance paddling and has become so popular that it is now and Olympic sport. If you enjoy a rush from your pastimes, then this is the sport for you. So put your mountain bike, snowboard and surfboard back in the cupboard and learn to Eskimo roll ASAP.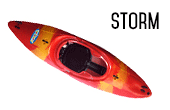 Sports:
While kayaking is a fun pastime, it is also a competitive sport. Whether it be part of an adventure race or the basis of an endurance race there is a kayak available that best fits your needs. But there is only one sport in kayaking that has a design specific craft. That sport is Kayak/Canoe polo. The craft involved in this sport has specific design parameters that have to be adhered to. There are only two options available in the sport of kayak polo and they are whether you use a training kayak or a competition kayak. The difference being weight.