[full_width]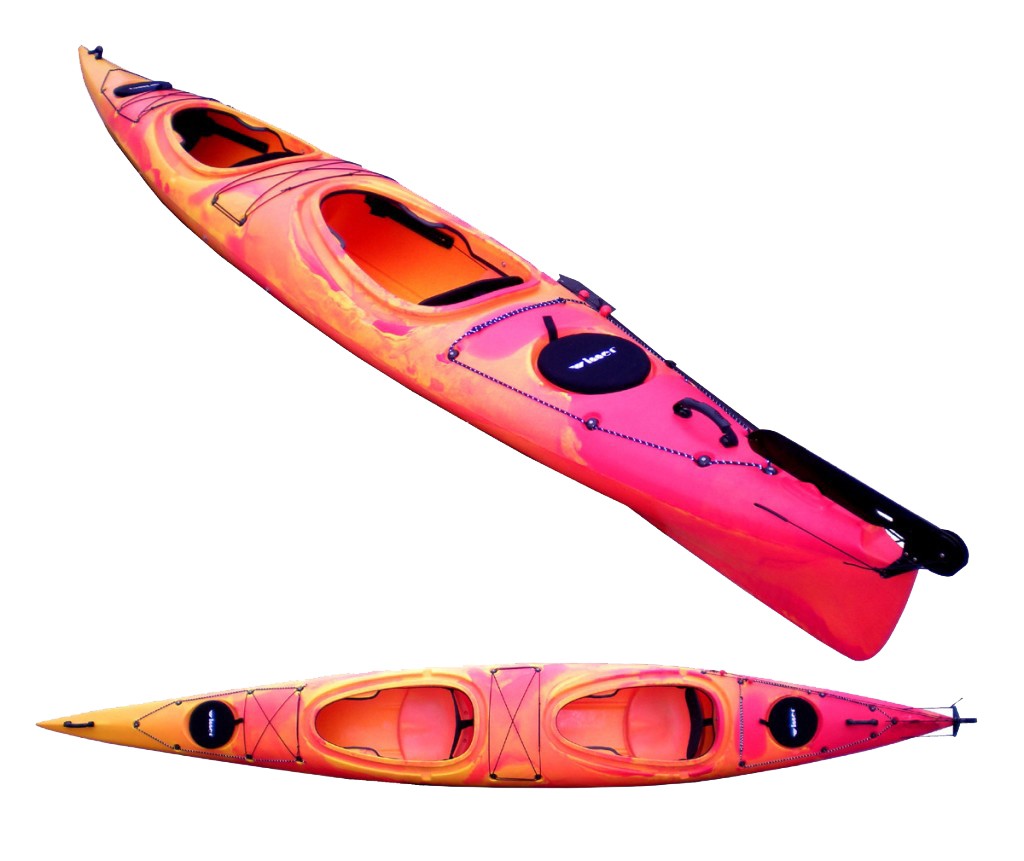 The Hug is beautiful piece of kit designed with relaxation in mind. Its spacious cockpit area is ideal for two people to spend comfortable, quality time together. The design team had a slightly easier task in the Hug. The design principles were comfort and space, without compromising speed and stability. Not only was this achieved, they also made the rear seat more centred to facilitate effortless, unaccompanied journeys. Whether for the solo sort or the more sociable paddler, the Hug is obvious choice of sea tourer.
[/full_width]
[one_half]
L:5.11mtrs; W:0.68mtrs; H:0.35mtrs
G.W./N.W.: 34kgs/30kgs
Colours: Red, Yellow, Green, Blue, Black, White. Multiple and mixed
available.
Standard Equipment:
2 Spray decks
2 Paddles
2 waterproof hatches with vulcanized hatch covers
Carry handles
Elastic cords
Mesh bags
Rudder with adjustable footrest steering system
Sump plugs
Soft cushion seats
[/one_half][one_half_last]
Optional Equipment:
Paddle ropes
Waterproof bags
Rod holders
Thigh braces
Transport trolleys.
[/one_half_last]