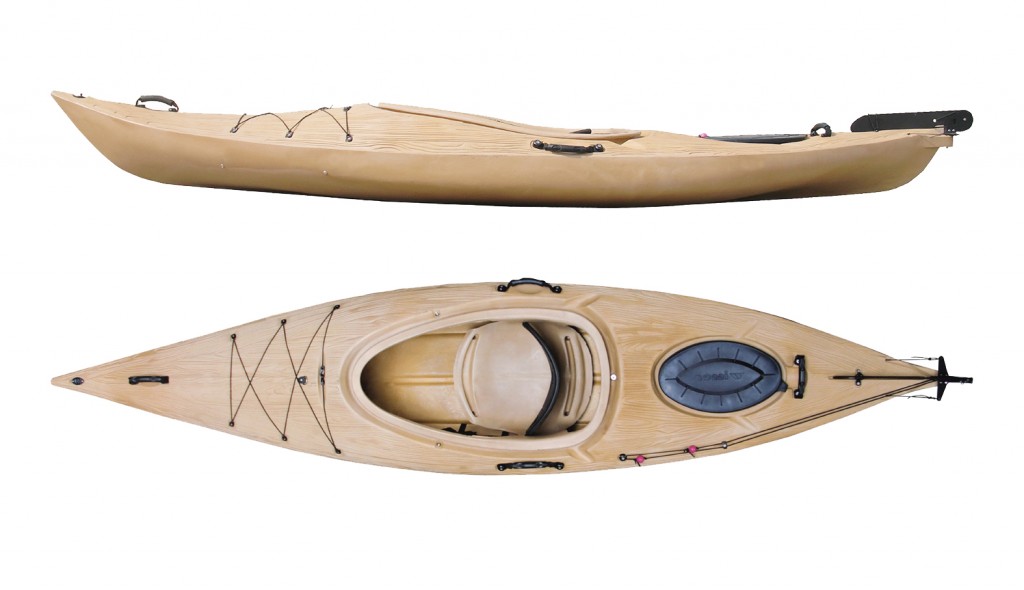 The perfect marriage between art and function presents Driftwood by Winner Kayak. This is a fully functioning cockpit kayak that has the patented wood look finish. It is a beautiful looking kayak that performs beautifully. The interior is comfortable and spacious with a large seat and loads of leg room. It has an integrated rudder system with adjustable foot controlled steering. It also has ample aft bulk head storage to add even more function to form.
L: 3.44mtrs; W:0.72mtrs; H:0.36mtrs
G.W/N.W: 29kgs/25kgs
Max weight capacity: 126kgs
Cockpit inside: 91×45×26cm
Colours: "Wood-grain" colour, Red, Yellow, Green, Blue, Black, White, Purple.
Standard Equipment:
Water proof hatch covers made by EPDM rubber
Handles
Elastic cord
Built in plastic seat
Rudder with adjustable footrest steering system,
Paddle
Optional equipment:
Spray deck