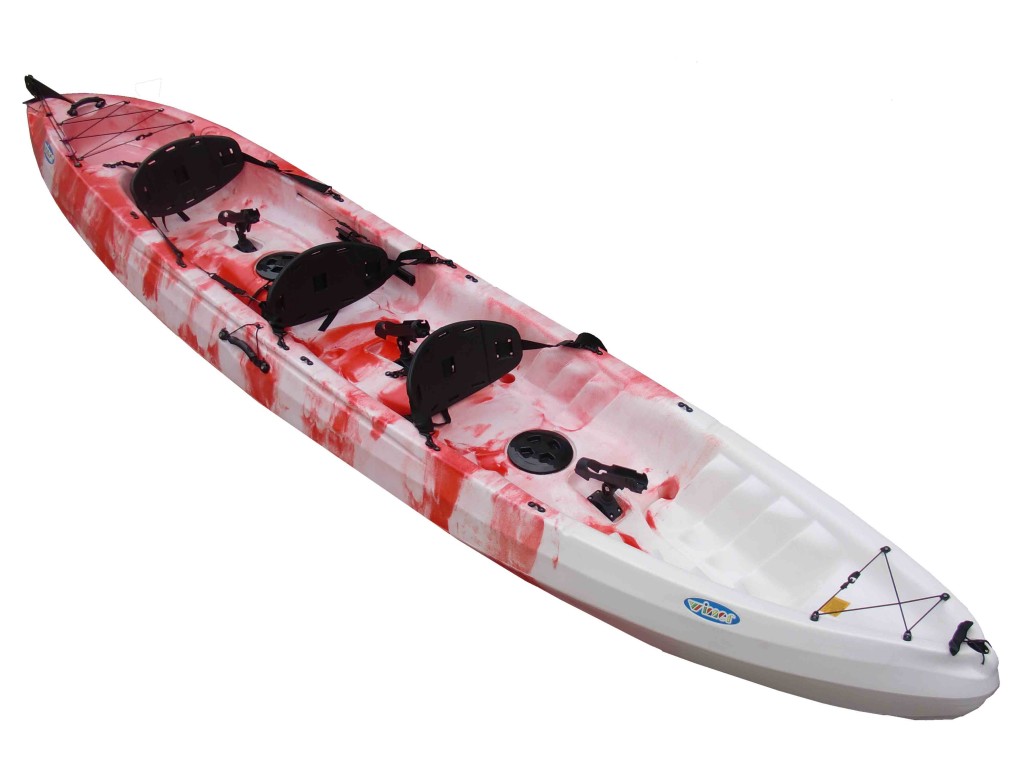 The Nereus III is the big boy of the Sit on Top range. It has a whopping 307kg maximum capacity to take three fully grown adults in both comfort and style. Of course, the distance it takes them is solely dependent on their synchronized paddling and ability to ignore each other's faults. The N3 has an integrated rudder with adjustable foot control which should make controlling this behemoth a piece of cake.
L: 4.50mtrs; W:0.88mtrs; H:0.45mtrs
G.W/N.W: 48kgs/44kgs
Max weight capacity: 307kgs
Colours: Red, Yellow, Green, Blue, Black, White, Purple. Multiple and mixed available.
Standard Equipment:
Three paddle
Rudder with adjustable footrest steering system
Three adult seat
Two water proof twist lock hatch covers with inner bags
Handles
Elastic cord
Drain plug
Two backrests
Rubber stoppers